Whitening
Everybody loves a bright white smile! There are a variety of products and procedures available to help you improve the look of yours. See what options we have available at Baldwin Family Dental.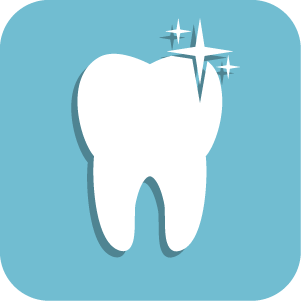 Many people are satisfied with the sparkle they get from brushing twice daily with a fluoride-containing toothpaste, flossing, and visiting us regularly. If you decide you would like to go beyond this to make your smile look brighter, you can start by looking into the reliable options that we offer here at Baldwin Family Dental. These include:
Custom Bleaching Trays
"Go" Trays
"Glo" Tray
Crest Whitestrips – Professional Strength
What should you ask us about whitening?
You may want to start by speaking with Dr. Baldwin. They can tell you whether whitening would be effective for you. Some discoloration cannot be corrected with whitening. For example, yellowish-hued teeth will probably bleach well, brownish colored teeth may bleach less well, and grayish-hued teeth may not bleach well at all. Bleaching doesn't work on filling materials and crowns, so your smile might not be helped if you have these kinds of restorations. In situations where whitening may not be a good option, you can also look into alternative options, like porcelain veneers, composite veneers, or crowns.
Bleaching solutions.
Whitening products contain peroxide(s), which work to remove internal staining and whiten the natural tooth structures. These products typically rely on a percent of carbamide peroxide or hydrogen peroxide as the bleaching agent.
Whitening solutions come in gel from to keep it in on the tooth surface and avoid having it all wash away. The whitening gel is typically applied first to a mouthguard, tray or on a plastic strip. These are then placed in the mouth. Usage regimens vary based on patient needs and whitening system used. See below to find out more about the products we have at Baldwin Family Dental!
What we offer:
Custom Bleaching Trays – This whitening option involves us making molds of your teeth and then fabricating a customized whitening tray that can be used for many years, and potentially a life-time if there are no changes to teeth alignment and position. We will send you home with the customized tray and several syringes of bleaching gel. If you run out of gel and want to do more whitening in the future, you can stop in and get refill syringes of bleaching gel, no appointment needed.
"Go" Trays – These are generic trays that come in single-use, disposable trays. There are 10 sets of disposable trays.
"Glo" Tray – This system has a generic tray that lights up when plugged into the headphone jack of your phone. The light warms, and helps increase the whitening action of the bleaching gel. The system comes with 10 syringes of bleaching gel. If you run out of gel we have replacement packs specifically for the "Glo" bleaching system.
Crest Whitestrips Professional Strength – These are similar to the Whitestrips which you find at the grocery store but the bleaching solution is stronger than the over-the-counter whitening strips. These are sold in individual single-use packets. Purchase as many or as few as you would like.
How should I choose a whitening product?
All of the whitening products at Baldwin Family Dental are designed for "at-home" use. The differences between them is how the whitening solution is applied to the teeth and  the strengths of the whitening solutions.
When selecting a whitener or any dental product, be sure to think of what your desired results and expectations will be. Time frame for wanting to get your whitening done is a big factor and may take more than one round of bleaching to get your desired result.
Toothpastes
All toothpastes help remove surface stains through the action of mild abrasives. "Whitening" toothpastes have special chemical or polishing agents that provide additional stain removal effectiveness. Whitening toothpastes take longer than bleaching to whiten teeth and may not give you the same results that you would see with a single round of bleaching.
Notes & Tips:
Whitening is more effective if you have had a cleaning recently to remove any existing superficial stains and/or calculus.
Whitening can make your teeth sensitive, if you experience slight sensitivity it is normal, if it is becoming more severe please call the office. Switching your regimen to every other day rather than every day can help decrease sensitivity.
No bleaching teeth while pregnant/nursing.
Learn more about choosing the right toothpaste.
Teeth whitening is a popular cosmetic procedure that can [...]
Teeth whitening is a cosmetic dentistry procedure that is [...]
Choosing the right toothpaste can be a bit confusing, [...]